Looking for a guided bear hunt in Maine? PB Guide Service offers a variety of professionally guided bear hunts in Maine, along with  deer, and moose hunting packages.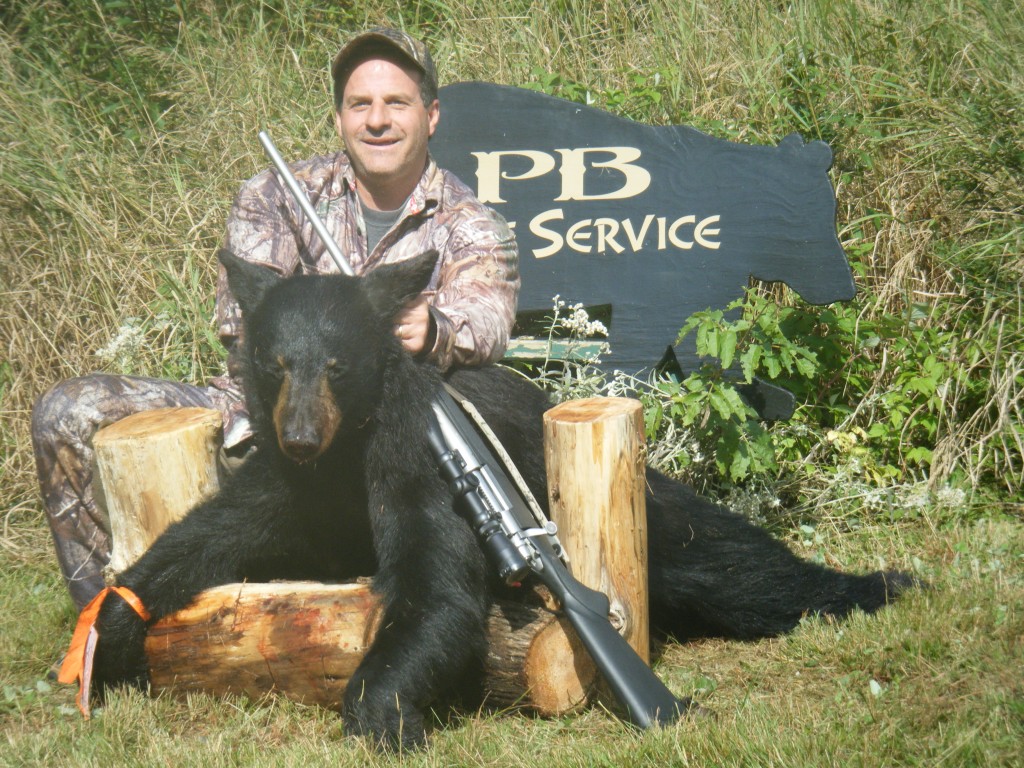 Here are our current rates for our Maine black bear hunt and our trophy Whitetail Deer hunt:
Black Bear Hunt
With our black bear hunt, we vary the price from week to week.  While PB Guide Service is successful every week of the black bear hunting season, the first and second weeks tend to be the most popular, so we lower the price of the third and fourth week to provide incentives and options for our customers.  
The prices are:
1st week: $1800.00
2nd week: $1600.00
3rd week:  $1600.00
4th week:  $1400.00
Guaranteed Black Bear Hunt
PB Guide Service offers a guaranteed black bear hunt.  If you don't see a bear to shoot, you can hunt with PB Guide Service next season for free.  PB Guide Service provides the best opportunity to shoot a Maine black bear, and our guaranteed hunt offers peace of mind for those who want it.  The price for the guaranteed black bear hunt is $2800.00.
Whitetail Deer Hunt
All our whitetail deer hunts fall under the "bed and meals" option.  The price for the whitetail deer hunt is $600.00 per week (subject to sales tax).
If you have any other questions about pricing, or to find out about our grouse, coyote, or moose hunts, please contact us.